Daniel LeGaye
Regulatory and Compliance Counsel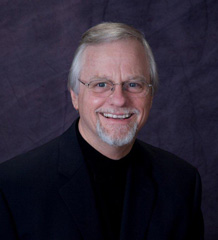 Daniel LeGaye has been involved actively in Corporate, Securities and Business Law since 1980. Mr. LeGaye has successfully represented both individuals and businesses and guided them in a wide variety of commercial transactions, corporate structuring and regulatory compliance issues. Mr. LeGaye's primary career focus has been on the financial and securities industry where he has worked closely with institutions, broker/dealers, investment advisers, and insurance agencies to ensure compliance with the myriad of applicable securities laws, rules, and regulations.
Areas of Legal Practice
Mr. LeGaye's legal practice includes diverse experience with a broad range of clients in the financial industry including:
Advising clients, including broker-dealer and investment advisory entities, regarding their capital structure, registration, reporting and regulatory examinations of their firms by FINRA, the SEC and various state agencies
Advising clients on the structure and systematic review of supervisory procedures and compliance systems to meet complex regulatory requirements
Drafting contracts and agreements for full service and boutique broker/dealers and investment advisers
Conducting and supervising compliance examinations to ensure alignment with all federal, state and self-regulatory organizations' rules, regulations and AML requirements
Supervision of the preparation of monthly and quarterly financial reports for clients to meet FINRA and SEC requirements. Coordinating with accountants on the preparation of annual audits for submission to FINRA, the SEC and states.
Representing clients with respect to product offerings and reviews of offering documents including private offering memorandums, escrow account agreements and placing agent agreements
Oversight and representation of clients in the private placement of real estate investment funds
Represent clients in the structuring of partnerships and negotiating and packaging the purchase and sale of companies with respect to their investment banking activities
Employment
Daniel LeGaye previously served as General Counsel and as Executive Vice President of MGL Consulting Corporation for over 23 years, and as General Counsel for Horne Financial Corporation, Horne Securities Corporation and Bankers Capital Securities, where he specialized in the private placement of real estate securities and investment banking.
Education
J.D., University of Houston Law Center, 1981
B.A., Political Science, University of Houston, 1977
Degree awarded Cum Laude
Bar Admissions and Current Regulatory Registrations
The State Bar of Texas
FINRA Series 28 Qualified (Financial and Operations Principal)
Affiliations
American Bar Association
State Bar of Texas
Montgomery County Bar Association
National Society of Compliance Professionals
Speaking Presentations
Because of the depth of Mr. LeGaye's background and experience, Dan is a regular speaker on issues including anti-money laundering compliance, regulatory, compliance and exam issues for both broker/dealers as well as investment advisers. Dan is a speaker for financial industry associations and financial institutions, including:
National Society of Compliance Professionals (NSCP)
SIFMA (Securities Industry and Financial Markets Association)
NAREIT (National Association of Real Estate Investment Trusts)
SILA (Securities Industry Licensing Association)
CIAB (Council of Insurance Agents and Brokers).
Charles Schwab Institutional
Mesirow Financial
RBC Dain
IMN REIT Conferences