Director of Regulatory Compliance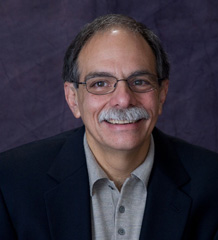 Michael Schaps brings over many years of real world experience working in the financial services industry. Michael has functioned as a FINOP for both NYSE and FINRA member firms and in addition has held positions as a branch office manager and chief compliance officer. Prior to joining the LeGaye Law Group, Michael  spent eleven years with a nationally recognized securities consulting firm as a regulatory consultant focusing on compliance matters for broker-dealers.
While with the LeGaye Law Group, Michael's responsibilities include the oversight and handling of matters such as:
Anti-Money Laundering
FINRA examination preparation
New Member Applications
Continuing Member Applications
Business Continuity Plans
Privacy Policy Testing
Preparation and review of Written Supervisory Procedures
Client regulatory financial preparation and reporting
Employment
Michael Schaps has previously served in various accounting positions for over fifteen years in the Financial Services Industry. Michael also proudly served as a commissioned officer in the National Guard and Army Reserve.
Education
BBA Accounting – Bernard Baruch College of the City Of New York
Current Regulatory Registrations
FINRA Series 27 Financial and Operations Principal
Series 7 General Securities Representative
Series 9/10 General Sales Supervisor
Speaking Presentations
Michael Schaps has served as a speaker for various financial industry associations and financial institutions, including:
SILA (Securities Industry Licensing Association)
 Mesirow Financial